What's the best Pest Control Frequency?
Around the home or at work, nothing is as quite as annoying and disgusting as a pest infestation, be them cockroaches, rodents, spiders or other pests. At Eco Pest Management in Cairns, we recommend regular pest inspections to help ensure your home or workspace remain pest free.
If you've never had a pest control issue before, an annual pest control Cairns inspection is recommended. However, if you've previously had issues with termites, fleas, cockroaches, spiders, ants, bed bugs or mice, more frequent Cairns pest control inspections would be your preferred option.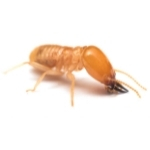 How often should you pest control your home?

Building inspections form an integral part of effective pest control measures, particularly in the Cairns and the surrounding region where moisture levels are high. Your local Cairns pest control specialist will inspect for any current activity, any damage sustained to your property and the likelihood of recent or future pest colonies. They will suggest preventative measures such as clearing timber in the yard, and closing access points to the home such as holes in eves and walls.
Obviously, every new purchase of a home should include a pest inspection. Again, Cairns pest control measures are highly recommeded for all home purchases due to the high moisture content of the surrounding soil and the prevalence of timber (in the case of termite inspections). If you have heavy pest infestation, we recommend regular monthly treatments for up to six months. Once the pest infestation is under control, annual building and pest inspections are recommended. Having said that, be mindful that inspection and treatment frequencies may change with variations in weather, location, surrounding environment and types of pests prolific in the area.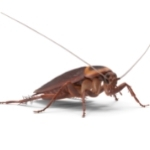 Factors affecting your Cairns pest control measures
Location
Rainforests are stunning. They're also home to loads of pests once they are in your home!
Look around you, if you can see the rainforest, rest assured that pests are close by.
Cairns has high seasonal rainfall. Moisture provides a convenient entry method into your home
Check your neighbours' homes, are they timber?
Age of your property
How old is your home?
Do you live in an established area?
Most older homes do not have the modern physical termite barriers
In consideration of the above pest control in Cairns, a more frequent pest control inspection schedule may be beneficial if your home has been shown to be vulnerable to pests, or your home is an older home. Contact your Cairns pest control specialist for a thorough inspection and report.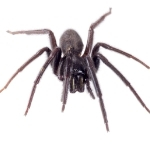 What pests are common in Cairns?

Here's a list of the most common pests in the Cairns region:
Termites
Cockroaches
Ants
Spiders
Ticks
Fleas
Rodents
Wasps
Bees
Bedbugs
Remember, each pest has its own type of treatment. Your Cairns pest control specialist will determine the best treatment measures to stop and prevent further infestations.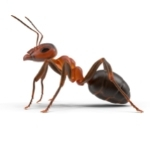 Questions to ask your Cairns pest control specialist

Make sure you're engaging the services of a true professional, there are a few 'cowboys' out there. Here's some questions to ask:
• Are you a licensed pest control specialist?
• Do you have insurance?
• How long have you been a pest controller?
• What products will you be using?
• How long will the products last?
You can find out more in our frequently asked questions section.